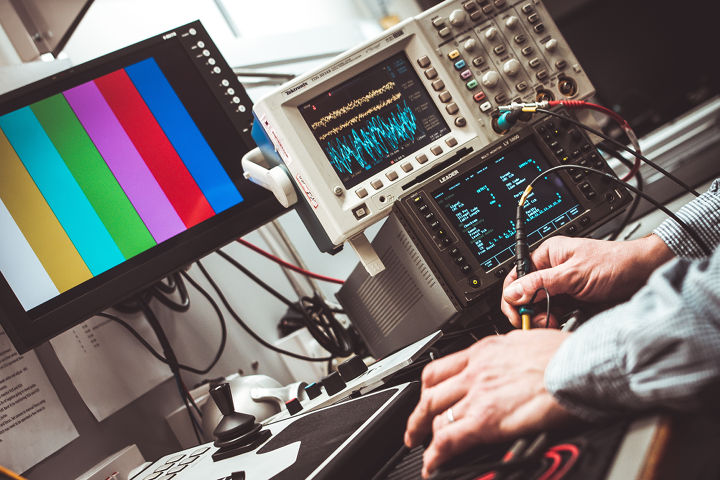 Wieserlabs GmbH (formerly Wieserlabs UG) specializes in the development and production of electronic devices and module subsystems. Our products find application in various areas such as Optical Coherence Tomography (OCT), LIDAR, Interferometry, Ultra-Cold Atom Experiments and Coherent Atom Manipulation e.g. for Driving Acousto-Optic Modulators (AOM). We offer low and medium volume electronics and electromechanical assemblies, primarily for industrial and research markets. Our manufacturing and testing headquarters are based in Germany.
Wieserlabs GmbH was founded in 2009 by Wolfgang and Andreas Wieser in Munich, Germany. The company originally focused on the design and development of laboratory equipment for the research market, subsequently it expanded its focus to custom and OEM solutions.
Most of Wieserlabs' products originated from the research projects of one of the founders. They were developed out of complex, customer specific requirements and tailor-designed to match them. With in-depth understanding of the inner workings of our products, most of them can be tailored to customer needs also in low volumes, so don't hesitate to contact us to discuss your requirements.
From our headquarter in Germany, we export our products worldwide. No matter where you are located, you can purchase our products directly at Wieserlabs or at our sales and manufacturing partner Sigtrona GmbH (rare exceptions apply). Wieserlabs is dedicated to providing first class customer service and has an in-house support team ready to assist you.
With Wieserlabs, you can be certain to have a competent partner by your side.